ABOUT SMARTCOS
---
SMARTCOS Inc. has provided affordable, innovative IVR and communication solutions to the pharmacy industry since 1995. Our customers include some of the largest hospitals, chain-stores, mail-order, grocery stores, and independent pharmacies in the United States and Canada. Smart has vast experience in the pharmacy environment with over 5,000 SmartCall IVR systems and has been recognized as an industry innovator providing unique solutions to meet our customers' changing needs.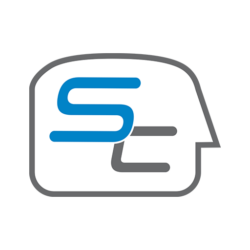 OUR PHILOSPOHY
We provide quality products with real value and reliability that can be counted on to provide customer satisfaction for years. Our service philosophy provides free software upgrades and 24-hour service support, seven days per week. We are not satisfied unless our customers are satisfied.
Technology
Our superior communication solutions were pioneered to be the "best of breed", and designed for flexibility to fit your individual pharmacy's needs.
Value
Enjoy years of trouble-free and worry-free performance with the best hardware and software warranty offering the utmost flexibility and reliability.
Productivity
Designed to enhance efficiency and customer service, our products allow you to streamline your duties in order to focus on the core of your pharmacy business.
Cost-Savings
With the best price and performance ratio in the marketplace, our products offer incredible cost savings to your pharmacy's bottom line.
SMART PHARMACY SOLUTIONS

SmartCall IVR System
Routes inbound calls from patients and doctors. 24/7 access for refill requests and status updates.

SmartConnect
Send outbound messages to patients via text, email, or phone. Ability to transfer to the pharmacist.

My MobileRx App
A mobile app (ios & android) for patients to easily refill prescriptions and check order status updates.

Social Media Marketing
Maximize your visibility with custom, branded posts and engage socially with your followers.
---